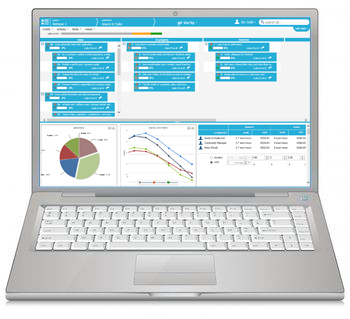 Plan projects carefully
Create high-level tasks and break them down into sub-tasks. Plan out costs, work, and timelines.
Execute with agility
Plan capacity and create iterations or sprints. Manage the backlog and deliver each sprint on time.
Agile and traditional views
Switch between Agile card views and traditional hierarchy + Gantt views with a click.
Track progress in real-time
Timesheets automatically roll-up to tasks, project in real-time. Sprint burn-down and velocity charts let you know how it's going.
Team collaboration
Discussions and notifications keep every team member informed.
Easy to get started
You can get started easily by creating/importing a backlog and getting it organized into projects and iterations.